Choose & Cut Trees
We offer a choose and cut Christmas Tree experience located here in the suburbs so you don't have to drive a great distance to cut your own tree. We provide a cart and a saw and you get to pick the tree. We offer many varieties of trees which include Nordmann fir, Scotch pine, white pine, white spruce and blue spruce. Since we do not allow pre-tagging, you have the choice of any tree in the field when you come to cut your tree. Come build a family tradition.
Choose-and-Cut Hours
From Nov. 25 while supply lasts:
Monday-Friday 1:00 pm - 4:45 pm (dusk)
Saturday 9:00 am - 4:45 pm (dusk)
Fresh Cut Trees
Our fresh cut trees are displayed individually on pin stands in a well lit sales area. All trees are marked with their height, width and price. Find your own Douglas Fir, Fraser Fir, Concolor Fir, or Scotch Pine.
Retail Lot Hours
From Nov. 25 until Dec. 22 or when sold out:
Monday-Friday 1:00 pm - 8:00 pm
Saturday 9:00 am - 5:00 pm
2022 Classes
Hague's Christmas Trees offers classes in how to make Christmas decorations. Each class will be in our heated wreath barn.
News & Info
2022 Newsletter
2022 Pennsylvania Farm Show
At the January 2022 Pennsylvania Farm Show we won first place in the Creative Unconventional Category with our Dog wreath.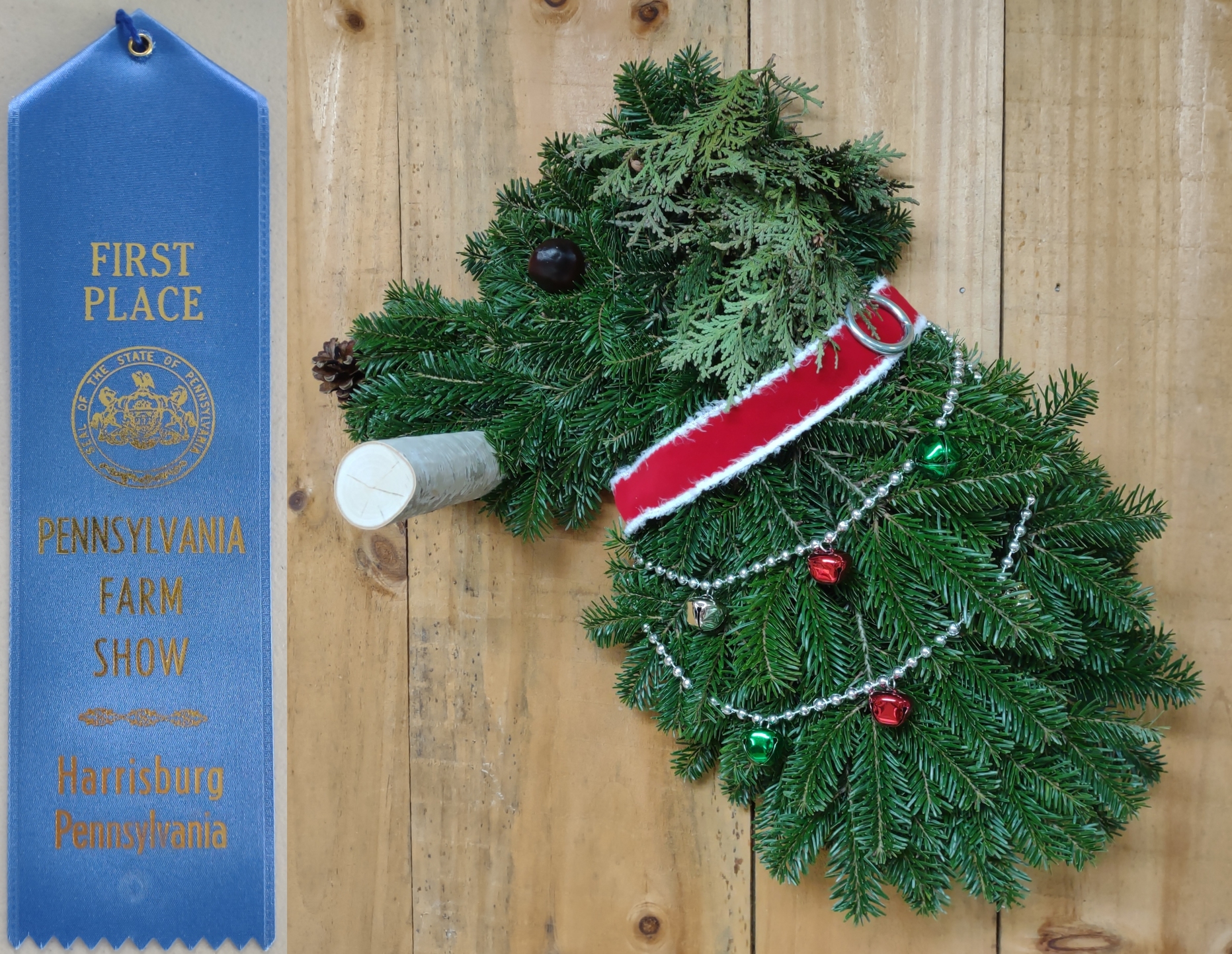 State and National Awards
Over the past several years, we've won awards for our wreaths at the state and national level.
Selecting your Christmas Tree